Law & the Media Seminar 2019
---
The Law & the Media Seminar is co-sponsored by the HBA Law & the Media Committee, the Society of Professional Journalists, and the Houston Press Club. This is a yearly educational event where legal professionals and members of the press gather to discuss current events and issues in both fields.
The theme of the 33rd Annual Law & the Media Seminar was "Trending Toward Darkness." This year's seminar featured attorneys, journalists and scholars discussing the changing formats of public records — and, more importantly, access to them — in the digital age. Panelists also discussed how a series of cases have weakened the Texas Public Information Act, and what that means for news gathering and the law.
The event took place from 8:00 a.m. to 12:30 p.m. on Saturday, January 26, 2019 at the Emilie Slohm Conference Center at South Texas College of Law Houston. The order of events was as follows:
8:00-8:55 a.m. – Continental Breakfast
8:55-9:00 a.m. – Welcome and Introductions
9:00-10:00 a.m. – Panel One
10:00-10:15 a.m. – Break
10:15-11:15 a.m. – Keynote Speech
11:15-11:30 a.m. – Break
11:30 a.m.-12:30 p.m. – Panel Two
---
Panel One: "The Texas Supreme Court and the TPIA"
Panel Moderator Scott Durfee is Harris County District Attorney Kim Ogg's General Counsel. He represents the District Attorney and her staff in civil proceedings at all levels of state and federal court, and supervises the District Attorney's General Litigation Division, Appellate Division, Post-Conviction Writs Division, and Conviction Review Section. A 1988 graduate of the University of Texas School of Law, he has been an assistant district attorney in Houston since 1989, first as a trial prosecutor, then as an appellate prosecutor, and since 1995, as counsel for seven district attorneys. Scott is a frequent writer and speaker on topics including criminal procedure, ethics, open government, media relations and identity theft.
Tom Leatherbury is co-head of the Appellate Practice Group of Vinson & Elkins L.L.P. He has represented journalists and media companies for over 35 years. He has been ranked in First Amendment Litigation and Appellate Litigation by Chambers USA. He graduated from Yale College and Yale Law School. He clerked for the Hon. Robert M. Hill, a U.S. District Judge for the Northern District of Texas in Dallas.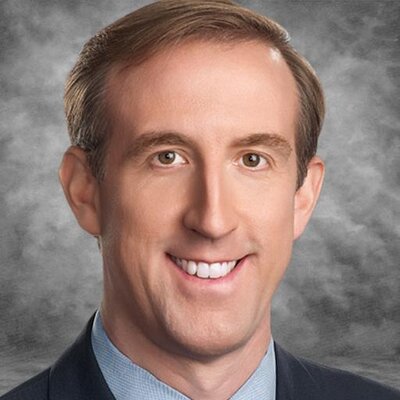 Ted Oberg is an investigative reporter for ABC13 KTRK TV. He has worked in Houston since 2001. Ted's format gives him more time to research and report topics that need a little extra explanation, whether it's a confusing government deal, a political race or a breaking news story. He lives in The Woodlands with his wife and three daughters.
Tanya Makany-Rivera currently serves as the Assistant Director of Intergovernmental Affairs in County Commissioner Adrian Garcia's office. She is responsible for maintaining relationships with local, state and federal elected officials as well as area organizations for the commissioner's office. Prior to her role with the county, Tanya served as the Deputy Press Secretary for the City of Houston where she was responsible for processing public information requests and external strategic communications, including media relations and social media. Tanya has been active in local politics since 2006 and has worked for various elected officials and campaigns. Tanya was recently named one of Houston's Top 40 under 40 by the Houston Business Journal for her work and advocacy on behalf of women in public service and politics. She holds a B.S. in Sociology and an M.B.A. from the University of Houston.
Keynote Presentation: "Shut Out: Threats to Free Speech and Information Gathering and How the Media Is Responding"
Carrie Johnson is a Justice Correspondent for the Washington Desk at National Public Radio. She covers a wide variety of stories about justice issues, law enforcement and legal affairs for NPR's flagship programs Morning Edition and All Things Considered, as well as the Newscasts and NPR.org. While in this role, Johnson has chronicled major challenges to the landmark voting rights law, a botched law enforcement operation targeting gun traffickers along the Southwest border, and the Obama administration's deadly drone program for suspected terrorists overseas.
Panel Two: "Access to Public Records in the Digital Age"
Panel moderator Miya Shay is an Emmy Award-winning journalist at KTRK-TV Channel 13, the ABC-owned station in Houston. Miya enjoys being out on the streets, tackling everything from presidential inaugurations to local breaking news. She worked as a television reporter in New York, Alabama, Kansas, and Michigan before joining the Eyewitness News team in 2002. Born in China, Miya has traveled extensively for ABC-13, including reporting from China, Korea, Brazil, and most recently, the immigration crises in Honduras. Miya and her husband, State Rep. Gene Wu, have two young sons and are very active in the Houston community.
Kristen Fancher of Dallas/Fort Worth represents a wide array of government entities, corporations, and landowners on regulatory compliance, water resource and supply planning, endangered species, water utility service, permitting, litigation, transactional, board governance, and enforcement matters. She currently serves as the Co-Chair of the Environmental and Natural Resources Law Section of the State Bar of Texas Law School Committee, which is charged with placing law school students in internships with state agencies that focus on environmental law. A large part of Kristen's practice involves legal representation on open records issues, and includes clients in both the public and private sector and in the Houston area.
Reginald Hirsch is a native Houstonian who is an attorney Board Certified in Family Law and has written and spoken on technology and its impact on the law. He recently had published an article in the South Texas Law Review on the "Privacy Rights in a Public Society". He is currently a Council member of the State Bar of Texas, Computer and Technology Section and Chairs their CLE Committee. He is married to Patsy Wicoff, a lawyer, and their daughter Sarah Hirsch Joyce is also a lawyer.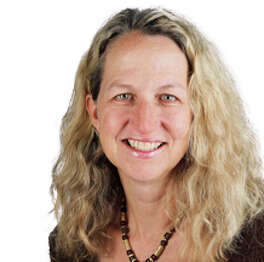 Lise Olsen is deputy investigations editor and senior investigative reporter at the Houston Chronicle. Olsen has more than 20 years' experience focusing mainly on crime, corruption, worker safety and human rights. Her recent Texas investigations have included an analysis of the causes and sources of Hurricane Harvey-related pollution, the inside story of a development boom in a hazardous flood zone upstream of Houston's dams and a detailed look at the causes of the Dupont pesticide plant disaster as well as nationwide examinations of oilfield and refinery worker deaths. Her work re-investigating murder cases has been featured in documentaries on CNN (The Wrong Man) and on A&E (The Eleven). She's been named Texas Reporter of the Year three times by Texas AP Managing Editors.
---
Attorney Co-Chair:
Robert Painter (Painter Law Firm PLLC)
Media Co-Chair:
Zach Despart (Houston Chronicle)
HBA Staff Liaison:
Tara Shockley
Mary Benton
Keri Blakinger
Joe Carroll
Carrie Criado
Scott Durfee
Pam Easton
Christine Edwards
Tracee Evans
Mary Flood
Thomas Gregor
Steven Hollingsworth
Naomi Howard
Laura Isensee
Sabrina Jiwani
Ky Jurgensen
Jaclyn Kalinoski
Lomi Kriel
Kristen Lee
Juan Lozano
Jim Magill
Kassia Micek
Erin Powers
Benjamin Roberts
Charles Sharman
Brooks Tobin
Dianna Wray
---
---
Panel One: The Texas Supreme Court and the TPIA
Having trouble watching this video? Click here to go to Vimeo.
Keynote Presentation: Shut Out: Threats to Free Speech and Information Gathering and How the Media Is Responding
Having trouble watching this video? Click here to go to Vimeo.
Panel Two: Access to Public Records in the Digital Age
Having trouble watching this video? Click here to go to Vimeo.
HBA members can view these videos for 3 hours of MCLE credit, including 1 hour of ethics, by clicking here.