Teach Texas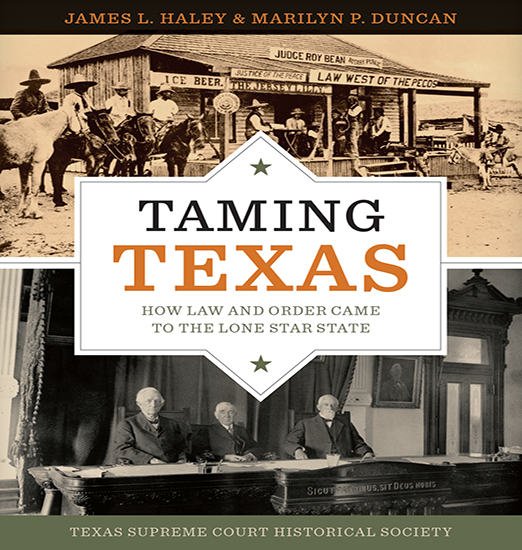 The Teach Texas Program is based on a new book from the Texas Supreme Court Historical Society and shows how the state's court system fits into the larger picture of Texas history: its roots, heroes, growing pains, and milestones, from the days of early Spanish colonization to the present. It introduces students to the Texas court system through an innovative program combining colorful stories from the history of the Texas courts with hands-on classroom activities led by teams of judges and attorneys.
The HBA Teach Texas Committee coordinates a program every spring where volunteer attorneys visit 7th grade classes throughout Harris County to teach lessons based on the Taming Texas curriculum.
Due to health concerns, the Teach Texas Orientation on March 25 is canceled, and the HBA's Spring 2020 Teach Texas program is canceled.
For more information about the HBA's Teach Texas program, contact Bonnie Simmons at bonnies@hba.org or (713) 759-1133.
---
Volunteer Materials